Scott is the President of AT&T Intellectual Property. He is responsible for the identification, development, protection, management, marketing, licensing, and sale of all company-wide intellectual property. Scott was named President of AT&T Intellectual Property in March of 2007 following the December 2006 merger of AT&T and BellSouth, where he had previously been the President of Intellectual Property since 1998. During his 9 years at BellSouth before the merger, Scott grew their patent portfolio from less than 50 patents to more than 1000 patents, exponentially expanded their IP marketing and greatly added to their bottom line, and gained recognition from BusinessWeek for the significant value of their patent portfolio. Since joining AT&T, Scott has grown their patent portfolio to approximately 15,000 patents worldwide, been recognized by the Wall Street Journal as the #2 most valuable patent portfolio in telecom behind only Qualcomm, and has successfully licensed and sold patents, trademarks, and copyrighted technology to add significant dollars to AT&T's bottom line.
Scott received his Bachelors in Electrical Engineering from Georgia Tech, and his Law Degree and Masters in Business from Georgia State University. He is heavily involved in many IP groups, including the being Chair for Georgia State University's Intellectual Property Advisory Board.
Scott lives in Atlanta, Georgia and is married with four children.


Karen Carroll, Esq.
Thermo Fisher Scientific

Stephen Dew, Esq.
Bookoff McAndrews
Stephen is a registered patent attorney and an experienced engineer.
As an associate at Bookoff McAndrews, he counsels inventors and
high-tech companies in protecting their intellectual property rights.
Stephen has drafted and prosecuted hundreds of patent applications
in a wide variety of technical areas. Stephen's experience also
includes intellectual property diligence and various stints in-house by
way of secondments with clients.
Before becoming an attorney, Stephen worked for over a decade in
various engineering roles at small and large organizations. In those
roles, he enjoyed regularly traveling abroad to places such as Korea,
Japan, Israel, and Europe to support customers.
Stephen is committed to protecting the rights of innovators and artists.
In 2017, he received a USPTO Patent Pro Bono certificate for his work
with solo inventors. Stephen has also represented immigrants in pro
bono immigration matters including asylum. Stephen is also an Eagle
Scout.
Stephen received his law degree from the University of North
Carolina, a M.S. in Electrical and Computer Engineering from the
Georgia Institute of Technology, and a B. Eng. from the University of
Leeds, United Kingdom. Stephen and his wife live in the Atlanta area
with their three children.

Pranav Godbole
Finnegan, Henderson, Farabow, Garrett & Dunner, LLP
Area of Practice: Technical Specialist
Working under Attorney supervision, Pranav Godbole applies his technical expertise in the mechanical, electrical, and computer arts to matters related to drafting and prosecuting patent applications. He specifically focuses on patent preparation and prosecution in the mechanical, medical, electrical, and computer software fields.
Prior to joining Finnegan, Pranav worked as a technical advisor for one of the largest general practice law firms in the United States. He has tailored experience related to medical devices, mobile banking and financial services, and consumer products. Before embarking on his legal career, Pranav gained industry experience while employed as a research and development engineer at a Fortune 500 food & beverage company.
Pranav is an active member of Atlanta's pro bono community. He serves as a member on the advisory board of a non-profit organization, which assists solo inventors, non-profits, and small businesses with finding patent agents and attorneys to assist with filing patents on a pro bono basis.
In his off-hours,  Pranav enjoys flying and is currently working towards his pilot's license.
Publications:
Coauthor. "Advanced imaging of elementary circuits," The Physics Teacher, 2012
Professional Activities:
Georgia Pro bono Assistance & Training for Entrepreneurs and New, Talented, Solo inventors (PATENTS)

Advisory Board Member, (2021–present)
Education: 
Georgia Institute of Technology, B.S., Mechanical Engineering, 2016
Laura serves as the Director of Patent and License and Chief IP Counsel for the Office of Tech Transfer at Emory University. She oversees Emory's in-house patent group, provides contracting advice to the licensing team, and ensures that licensees comply with the terms of their licenses.
Before joining Emory, Laura represented branded and generic pharmaceutical companies in Abbreviated New Drug Application ("ANDA") litigation arising under the Hatch-Waxman Act. She has been recognized by Chambers USA, by Managing IP in the "Top 250 Women in IP" and as an "IP Star," and by LMG Life Sciences as a "Life Sciences Star."
Brad Groff is a shareholder with the Atlanta intellectual property boutique Gardner Groff Greenwald & Villanueva, PC. His practice is primarily devoted to the procurement of patent and trademark rights and counseling clients to avoid IP problems. Brad has been recognized as one of the top attorneys in his practice area, repeatedly selected as a Georgia "Super Lawyer" in intellectual property law, named to Georgia Trend's "Legal Elite," and receiving Martindale-Hubbell's highest "AV" peer-evaluated certification. He has served as Chair of both the Atlanta Bar and State Bar of Georgia Intellectual Property Sections and is active in the Atlanta IP Inn of Court.
Brad is a frequent speaker at professional programs and law schools as well as a mentor to many younger attorneys. Prior to his legal career, Brad was a mechanical engineer in the nuclear materials field. He is a named inventor on two patents and a published author. Brad devotes considerable time and resources to his community, serving in several civic organizations. His pro bono efforts include the legal representation of a faith-based youth leadership organization, trademark work for churches and church programs, and legal work for a clean drinking water initiative in Haiti.

Sean Holder, Esq.
Baker Hostetler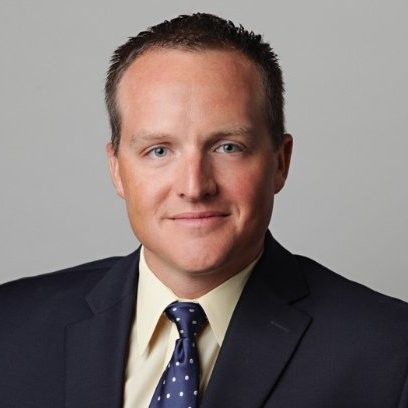 Clinton King, Esq.
Thompson & Hine

Kenny Knox, Esq.
Perilla, Knox & Hildebrandt
Kenny Knox works with corporations, startup companies, and universities in procuring domestic and foreign intellectual property rights. Kenny oversees domestic and international anti-counterfeiting and brand management, and has extensive experience protecting and enforcing IP rights of his clients against the illegal manufacture and distribution of counterfeit goods. Kenny also oversees various patent and trademark litigation matters in the United States, China, and other countries.
In the area of patent preparation and prosecution, Kenny prepares and prosecutes patent applications in various technologies, including computer display technology, computer software and web services, cloud computing, computer virtualization, e-commerce, computer vision, telecommunications, medical devices, and wireless power circuits. Kenny also has filed and prosecuted a substantial number of design patent applications for user interfaces and consumer products.
Kenny also has substantial experience in post-grant proceedings before the USPTO including inter partes review (IPR), ex parte reexamination, and the transitional program for covered business method patents (CBM). With respect to defensive strategies, he has supervised prior art searches and filed third-party preissuance submissions with the USPTO.  He also regularly handles the shutting down or transferring of ownership of infringing domain names under the Uniform Domain-Name Dispute-Resolution (UDRP) Policy in disputes before the World Intellectual Property Organization (WIPO).
Armed with technical experience as a mechanical engineer on an industry-leading company's missile defense program, Chris knows how to find creative and cost-sensitive solutions to his clients' issues. His attention to detail, thoughtful counsel, and leadership in the local legal community have helped him form long-standing relationships with some of the world's most recognizable companies, resulting in a thriving IP practice at Alston & Bird LLP.
Chris is active not only on the Georgia PATENTS Advisory Board, but also in leadership in the Intellectual Property Owners Association, on the Board of Directors for the Atlanta Bar Association, and in the IP Section of The State Bar of Georgia. For his ongoing local bar association and community service leadership efforts, Chris has been awarded the Georgia PATENTS Program's Volunteer of the Year Award (2015 and 2016), and the Atlanta Bar Association's Celebrating Service Award (2015). He will also in October 2017 receive Georgia State University College of Law's IP Community Service Award. Chris routinely speaks as a panelist at local and state bar association CLE events; in his free time he goes to the park, swimming, camping, or the Tellus Museum with his seven children.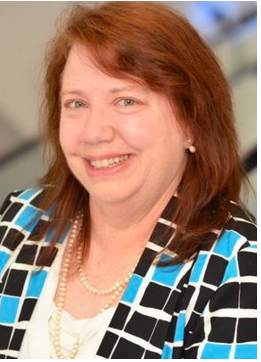 Dr. Mary An Merchant, Esq.
Femasys Inc.
Mary is a registered patent agent and focuses her practice on intellectual property law, including trademark registration and patent procurement. Her patent practice emphasizes the life sciences, including products and inventions in the fields of biotechnology, veterinary and human biologics, pharmaceuticals, agriculture, cosmetics, consumer products, nutraceuticals, and medical devices. Mary's graduate and post-graduate research involved both mammalian and plant molecular biology, protein biochemistry, immunology, microbiology, and infectious diseases.
Mary's experience encompasses patent prosecution, litigation, reissue and reexamination, post-grant proceedings, licensing, due diligence, and opinions. She provides intellectual property counsel to a variety of clients, including multinational corporations, mid-cap companies, and start-up biotech and medical-device companies. Mary also provides counsel related to issues involving regulatory matters before the U.S. Food and Drug Administration. She works with emerging-growth companies, both domestically and internationally, and has been involved with financial transactions involving initial public offerings, sales and procurement of assets, and mergers and acquisitions.

Ellen was born in Memphis, Tennessee. She graduated from the University of Georgia with a Bachelor of Arts degree in Journalism (A.B.J) and later completed her Masters Degree in Industrial/Organizational Psychology (M.S.) at the University of Tennessee at Chattanooga. Ellen is currently the Regional Sales Director of Sales, Southeast U.S., Pure Storage, Inc. Pure Storage is a Silicon Valley-based market leader in independent solid-state arrays. Ellen joined Pure to build the Southeastern sales and engineering team, producing sales of $2.8M in her first year. Three years later, her team produced sales of $77M, marking 2,650% growth. This achievement earned her District the title of #1 Sales District Worldwide in 2015. Since then, Ellen and her team have continued to show sales growth.
Prior to joining Pure Storage, Ellen held various sales leadership, business development and alliance roles at Cisco and BellSouth Business Systems. She also and led the Mid-Atlantic/Southeast and Federal Teams as Divisional Vice President of sales for VCE (Virtual Computing Environment). In addition to her position on the Georgia PATENTS advisory board, Ellen enjoys volunteering as mentor for both Georgia Tech's Advanced Technology Development Center (ATDC), Women Unlimited, a Women's Leadership Development Organization and serving on the Open Doors and Red Carpet committees of Saint Mark United Methodist Church's membership outreach programs.
Ellen and her husband, Mike, reside in Midtown Atlanta, Georgia where they enjoy all the city of Atlanta has to offer from it's fabulous restaurants, music venues and museums to its beautiful weather where they enjoy biking, hiking and tennis.


Rivka Monheit, Esq.
Pabst Patent Group LLP

Charles Maney, Esq.
NCR Corporation
Charlie is Deputy IP Counsel for NCR Corporation, a global leader in transformational transaction technologies including online banking, point-of-sale, mobile payments, and omni-channel retailing. His practice focuses on a broad array of intellectual property related matters including IP development, protection, and monetization; sales and procurement contracting; collaboration; mergers and acquisitions; and intellectual property defense. Prior to his work at NCR, Charlie was the Technical Manager for Combustion Systems at Alstom Power where he was responsible for the worldwide development of combustion technology, focusing on NOx emissions reduction systems for pulverized coal fired utility power boilers.
In addition to a JD from the Western New England University School of Law, Charlie has Bachelor's and Master's degrees in Mechanical Engineering from the University of Massachusetts, Amherst. When he's not working, Charlie enjoys spending time with his friends and family on Martha's Vineyard or wherever else he may find them.

Nicole Morris is a Professor in Practice and Director of the TI:GER (Technological Innovation: Generating Economic Results) program at Emory University School of Law. TI:GER is an innovative partnership between Emory and Georgia Institute of Technology (Georgia Tech) that brings together graduate students in law, business, science, and engineering to work on ways to take innovative ideas from the lab to the marketplace. As a Professor in Practice, her areas of expertise include patent law, patent litigation, patent prosecution, IP licensing, and strategy.
Prior to joining the Emory faculty, Nicole was the former Managing Patent Counsel at The Coca-Cola Company and was responsible for the development and implementation of the Company's global patent strategy and providing day-to-day advice and counseling to business stakeholders.
Nicole received her B.S. in Chemical Engineering from Northwestern, her M.S. in Chemistry from University of Michigan, her law degree from the University of Minnesota, and is a registered patent attorney. She has over twelve years of experience practicing patent law in large and mid-sized law firms and has represented clients in patent and trademark litigation matters, as well as patent prosecution matters. She also worked as an engineer for six years with 3M and Eli Lilly and has over twenty years of experience working with consumer products and technology commercialization.
Nicole is a frequent speaker on innovation, technology commercialization, and patent law topics including patent strategy, IP licensing, and the role of corporate counsel in patent transactions. She is heavily involved in the IP community as a member of the American Intellectual Property Law Association (AIPLA), Atlanta IP Inn of Court, Atlanta Bar Association, National Bar Association IP Section, a board member of Georgia Lawyers for the Arts, and Minority In-House Counsel Association. In 2013, Professor Morris was awarded the 2013 "Rising Star Corporate Counsel Award from the Atlanta Business Chronicle and featured in the August 2013 issue of Corporate Counsel magazine.


Nihal Parkar, Esq.
Eversheds Sutherland
A graduate of Berry College, Cheryl is a former high school teacher and began her legal career as a reference librarian. She is now the Director of Pro Bono and Community Service for the law firm of Alston & Bird and has served in her current role for over a decade. In addition to her work on the GA PATENTS Advisory Board, Cheryl is one of the co-founders of GAIN, the Georgia Asylum & Immigration Network, where she serves as the chair of the Advisory Board. She is an active member of the Atlanta Pro Bono Roundtable, the Atlanta Immigration Group, and recently joined the board of re:Imagine/ATL. She is actively involved with the Pro Bono Partnership of Atlanta, Center for Civic Innovation, and serves on the GO Team for Paul H. Dunbar Elementary School. Cheryl is also a Past-President of the Corporate Volunteer Council of Atlanta and a proud graduate of the Atlanta Regional Commission's Regional Leadership Institute's Class of 2016.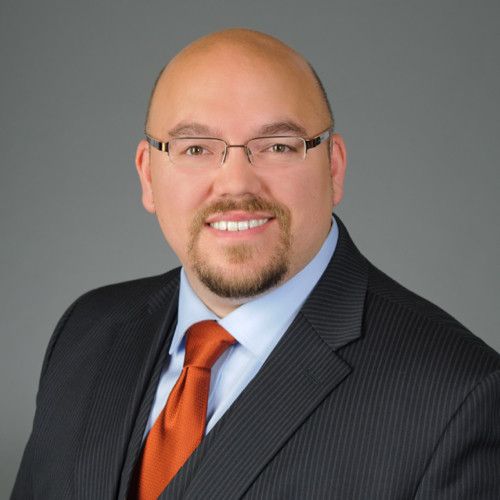 Michael Riesen, Esq.
Smith, Gambrell & Russell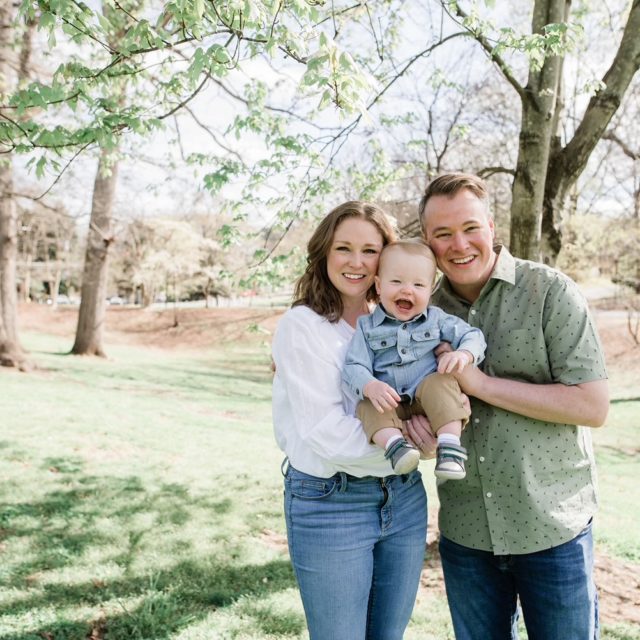 William "Bill" Pannell
Meunier Carlin & Curfman LLC
Bill's professional experience as an engineer helps him to assess mechanical inventions and effectively draft and prosecute patents. Before becoming a patent attorney, he worked as a Machine Automation Design Engineer, where he designed and manufactured OEM automated packaging machinery for the food service disposal industry.  Bill also worked as an HVAC Retro-Commissioning and Design Engineer, where he inspected, evaluated, and designed HVAC systems for government facilities and military bases.
As an associate at Meunier Carlin & Curfman LLC, Bill works closely with corporate, university, and individual clients to protect their intellectual property rights.  Bill has experience preparing and prosecuting patent applications in a variety of technologies, such as automotive safety, medical devices, fluid flows, construction, additive manufacturing, HVAC, electric motors, and controls.
Bill received his law degree from the University of Memphis School of Law and has a B.S. in Mechanical Engineering from Virginia Tech. When he's not working, Bill enjoys woodworking, cooking, and spending time with his wife and son.